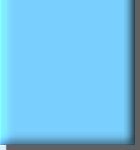 The Juvenile Justice Training Academy provides preservice certification training for Juvenile Detention Officers (secure, non-secure and home detention services), Juvenile Probation Officers (intervention services), and Juvenile Correctional Officers (residential/commitment services). The training academy also provides advanced in-service training for continued professional development.
Mission Statement
It is the mission of the Juvenile Justice Training academy at Tallahassee Community College to provide professional training for employees and partners of the Department of Juvenile Justice, balancing knowledge and understanding of departmental policy and procedure with experiential learning opportunities.

In a positive environment that fosters integrity and respect for diversity, it is our goal to provide trainees with a foundation of knowledge, skills, and professional attitudes for making appropriate decisions and taking effective action, guiding participants through learning experiences which are informative, interesting, fun, challenging, and productive.
---
Tallahassee Community College, Juvenile Justice Training Academy
339-A East Jefferson Street, Quincy, FL, 32351, USA
Phone: 1-850-875-4822 SunCom: 282-4822


Webmaster