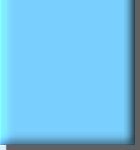 WEEK ONE
Overview Of The Juvenile Justice System For Intervention and Residential Commitment Services Staff (36 hours)
Week One is an overview of Florida's juvenile justice system and the roles of staff as outlined in Chapters 984 and 985, Florida Statutes, Children and Families in Need of Services and Delinquency, Interstate Compact for Juveniles. The Friday session includes a unit to acquaint employees with the potential for occupational exposure to bloodborne pathogens and airborne diseases, covering universal precautions as recommended in OSHA standards and relevant safety issues. The week is broken into seven lessons addressing the following topics:
Module 1 Introduction and Overview
Module 2 Juvenile Justice and the Law
Module 3 Multi-cultural Competencies
Module 4 Indicators of Special Needs Youth/Indicators of
Abuse and Neglect
Module 5 Awareness of Personal Safety Issues
Module 6 Conflict Management and Communication
Module 7 Bloodborne Pathogens
---
The intervention services preservice curriculum provides an overview of juvenile justice case management and describes the role of the probation officer/intervention services counselor in Florida's juvenile justice system. This training emphasizes both the probation officer's role in the assessment process -- how probation officers gather, organize and analyze information about youth and their surroundings in order to develop appropriate and individualized treatment strategies -- and the supervision process. It addresses both the philosophical underpinnings of the Balanced Approach to delinquency case management and the procedural "nuts and bolts" of the Intervention Services Policy Manual. It utilizes specific policy and procedural text, lectures, tours, discussions, skills practice, and demonstrations based on case studies to ensure that probation officers are knowledgeable of policies and procedures governing their area of responsibility. The training does not provide site-specific information or detailed practice in professional techniques.
Module 1 Overview of Intervention Principals
Module 2 Case Management Intake
Module 3 Intake Tools
Module 4 Recommendations to the State Attorney
Module 5 Adjudication/Disposition Options
Module 6 Supervision of Youth -- Community Control
Module 6 Supervision of Youth -- Commitment
Module 6 Aftercare
Module 7 Termination/Closing Cases
---
Tallahassee Community College, Juvenile Justice Training Academy
339-A East Jefferson Street, Quincy, FL, 32351, USA
Phone: 1-850-875-4822 SunCom: 282-4822


Webmaster