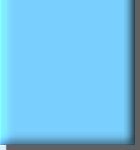 Recommended In-Service Training For
Detention Services
Adolescent Development
This class addresses the developmental needs of children and adolescents. Participants will use understanding of these developmental needs to develop effective strategies for managing behavior in delinquency programs.
Conflict Management
This class examines the subjects of youth, environment and self and how they fit into the prevention of conflict. This class also addresses stages of crisis development and the cyclic nature of conflict.
Interviewing Skills
This class is designed to provide staff with useful techniques for obtaining the optimal amount of information from a client, in order to identify risks, needs, and services and to develop an appropriate plan to address these areas.
Introduction to Control Theory and Reality Therapy
This class provides an introduction to Control Theory and Reality Therapy. Topics include how behavior is driven by basic needs, the components of total behavior, and the internal motivation and purposefulness of all behavior.
Understanding Principles of Behavior
This class discusses the origins of and methods for managing behavior.
---
Tallahassee Community College, Juvenile Justice Training Academy
339-A East Jefferson Street, Quincy, FL, 32351, USA
Phone: 1-850-875-4822 SunCom: 282-4822


Webmaster