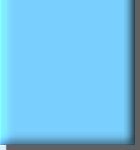 QUINCY

Training Site
Tallahassee Community College
Juvenile Justice Training Academy
339-A East Jefferson Street
Quincy, Florida 32351
(850) 875-4822 SunCom 282-4822
AVAILABLE LODGING:
Rates Subject to Change (Please ask for Sales when making reservations)

Comfort Inn, Tallahassee
850-562-7200
$54.00 - Single Rate

Cabot Lodge, Tallahassee
850-386-8880
$66.00 - Single Rate

McFarlin House, Quincy
Bed & Breakfast
850-875-2526
$50.00 - $55.00 - Single Rate
Holiday Inn, I-10, Tallahassee
850-562-2000
$63.00 - Single Rate

Howard Johnson Express Inn, Midway/Quincy
850-574-8888
(directly across from Flying J)

Holiday Inn Express, Quincy
850-875-2500
$48.00 Single Rate (DJJ rate only)
RESERVATIONS/CANCELLATIONS:
To be made by individual at hotel. Remember to ask for DJJ State Rate. Trainee responsible for hotel bill. Notify hotel directly to make cancellations.
WEEKENDS:
Weekend stay with Supervisor approval; make your own arrangements.
---
Tallahassee Community College, Juvenile Justice Training Academy
339-A East Jefferson Street, Quincy, FL, 32351, USA
Phone: 1-850-875-4822 SunCom: 282-4822


Webmaster