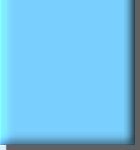 To register for classes, either visit the Department of Juvenile Justice, Staff Development registration website or call the Training Academy Registrar, Whitney Sampson at 850-875-4822 or SunCom 282-4822.
Registration for training must be submitted at least one week prior to training.
A confirmation letter including general information (hotels, directions to the Academy, etc.) will be faxed or mailed to you within two working days. For further inquiries or special circumstances, please contact Whitney Samspon, JJTA Registrar, by phone (SC 282-4822 or 850-875-4822) or by e-mail.
---
Tallahassee Community College, Juvenile Justice Training Academy
339-A East Jefferson Street, Quincy, FL, 32351, USA
Phone: 1-850-875-4822 SunCom: 282-4822


Webmaster