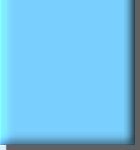 OCALA

Training Site
Marion Regional Juvenile Detention Center
3040 NW 10th Street
Ocala, Florida 34475
(352) 732-1450 SunCom 667-1450
AVAILABLE LODGING:
Rates Subject to Change (Please ask for Sales when making reservations)
Budgetel
352-237-4848
$47.76 - Single Rate

Hilton
352-854-1400
$67.00 - Single Rate

Holiday Inn
352-351-8587
$55.00 single rate

Courtyard by Marriott
352-237-8000
$66.44 - Single Rate

Ramada Inn
352-732-3131
$ 50.00 - Single Rate

Hampton Inn
352-854-3200
$59.00 Single Rate
Deluxe Continental Breakfast
RESERVATIONS/CANCELLATIONS:
To be made by individual at hotel. Remember to ask for DJJ State Rate. Trainee responsible for hotel bill. Notify hotel directly to make cancellations.
WEEKENDS:
Weekend stay with Supervisor approval; make your own arrangements.
---
Tallahassee Community College, Juvenile Justice Training Academy
339-A East Jefferson Street, Quincy, FL, 32351, USA
Phone: 1-850-875-4822 SunCom: 282-4822


Webmaster