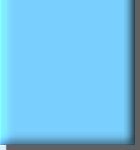 ABBREVIATION KEY
JPO=Juvenile Probation Officer PAR=Protective Action Response
JDO=Juvenile Detention Officer UOF=Use of Force
NOTE: At present, "JDO's" (Juvenile Detention Officers/Detention Services) and "Residential"/Commitment Services Professionals attend separate tracks of training.
Current revisions in the training mandate will bring these two groups of juvenile justice professionals together for joint training beginning February 12th at the Palm Coast satellite training site.
Additionally, preservice training for "JPO's" (Juvenile Probation Officers/Intervention Services Professionals) has been revised and the new training curriculum will be piloted in Orlando beginning February 29th.
---
Tallahassee Community College, Juvenile Justice Training Academy
339-A East Jefferson Street, Quincy, FL, 32351, USA
Phone: 1-850-875-4822 SunCom: 282-4822


Webmaster